Hello friends!
After having pretty much abandoned this blog (yet again!), I noticed (thanks to my Timehop app on my my phone), that one year ago today I published this post!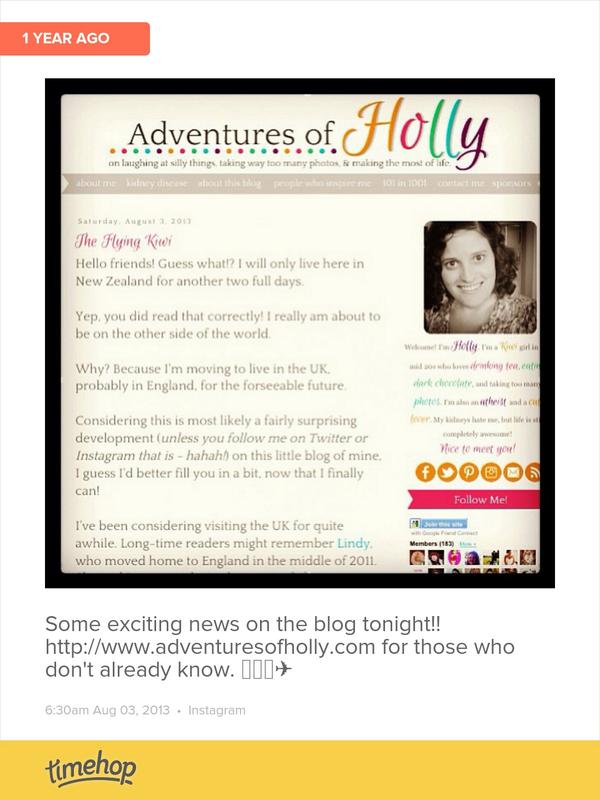 In some ways, it feels like I've been here for much longer than a year, but at the same time it feels like I've only just left home, and there's absolutely no way it can have been that long since I last saw my friends and family!
Obviously I intended to be a much more consistent and better blogger than I've actually ended up being, but since I'm now on summer break for the next six weeks, and have the time and inclination to resurrect this site, I figured I might as well!
I decided that instead of writing one huge mammoth post about everything I've done since I last wrote in April, I'd write a few different ones, since I also have quite a lot of pictures to share as well. Watch this space! :)